Petersheim Builders is a small, family-owned, general contracting firm skilled in a wide variety of residential construction, home improvement and remodeling work.
It was founded in March of 2005 by brothers Richard and Wayne, whose roots are in the building industry and whose values embrace honesty, hard work, and commitment to excellence in artisanship and finished product. Today, they proudly carry on the tradition of excellence and work-hard ethic inherited from their wealth of building experiences.
We value our company highly as we do each and every project we take on. Unlike larger companies, we have minimal overhead and enjoy passing those savings on to our valued customers. We also take pride in the fact that as a small operation we can relate to our customers on a very personal level: the guy in charge is the guy on the job. When you plan your project with our company, you are dealing with the same person who will be onsite doing the job, making sure everything gets done exactly to your satisfaction.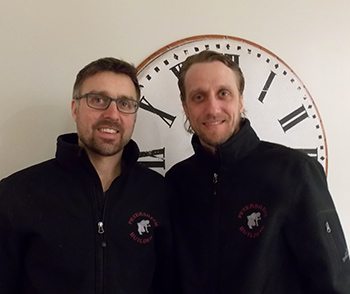 Petersheim Builders serves the greater Philadelphia, Pennsylvania area and far western suburbs as well as Maryland, New Jersey, and Delaware. We are licensed in all of those states.